Sights of Kiev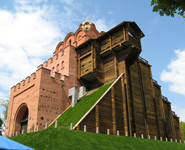 In our capital, one may find different buildings of all times, starting from The Middle Ages till nowadays. As for architectural styles, they are also very diverse. In Kiev, there are few buildings of the period of princes, than numerous classic edifices, Art Nouveau architecture, High Tech and many others.
Intended purposes of Kiev's buildings are also variable. One may see government tasks, theaters, offices, churches, mansions, stadiums, universities and even palaces here.
All buildings in Kiev are particular, having their own features and amazing details. Our guide will be happy to make you see the most fascinating buildings of Kiev city.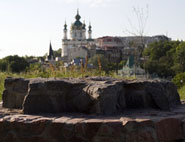 The question of Kiev's foundation is disputable. There are some contradictory versions about the city's formation place. The official version, based on chronicles, is the following: Kiev was found on Old Kiev (or Starokiivska, in Ukrainian). In ancient times, it was called just "The Hill".
Meanwhile, archeological digs and researches of certain scientists give ground to affirm that the city's development starts from Podol, or the Down Town. Nevertheless, we can affirm that these two parts of Kiev – The Hill and Podol – are the oldest within today's city limits.
The third historical center is Pechersk, which was settled by monks in 11th century. "Mountain governs, Podol works and Pechersk prays" – such expression was often used in Kiev in ancient times.
There are many other interesting areas and localities in Kiev: islands, hills and valleys, and all of them have their own history.
So called Eternal City, or even the Third Rome, Kiev is rich in various monasteries and churches. Golden domed cathedrals of Kiev solemnly shine under the sun rays. Their harmonic silhouettes against the blue sky produce an unforgettable impression.
Churches form the unique image of the capital and make it inimitable. Today there are 53 active religious centers, 18 monasteries where about 800 sisters and brothers live, 106 missions and communities, 38 religious educational establishments with 5 thousands of students.
Sacred springs of Kiev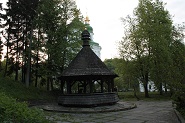 Everything in this world comes from the water.
From the very beginning, people beleived that the sources located in holy places like monasteries and temples bring sacred water. An Eternal City, Kiev, housing so many cathedrals, has sacred spring too.
Even if today we have less of springs that we used to, all the pilgrims coming in Kiev leave our city with bottles of holy water.
Bridges of Kiev
It is impossible to imagine today's Kiev without Dnieper River and briges uniting its left and right banks. They provide comfortable connection and create the visage of the city. Every brige in Kiev is unique, having its own story.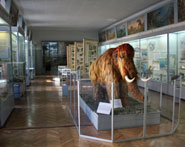 To diversify your city tour, do not hesitate to visit museums! Recently open or known for a long time, compact or wide by space, private or state – all Kiev museums are kindly open for visitors. Even for Kiev citizens, considering themselves to be know-all, there is always something of interest, because museum expositions are often renewed.
Only Saint Andrew Descent is a true street-museum. Attractive not only by its landscape, history, fascinating houses and souvenirs, but also by many interesting museums, this street is recommendable for visitors.
There are more than 120 museums and exhibitions in Kiev. City gouvernment promises to create about 30 more till 2025.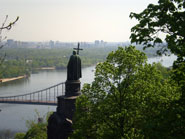 In Kiev, one may discover a great variety of monuments. Old or modern, harmonical or awkward, dedicated to important historical events or joky - they are all the part of Kiev's heritage. Some monuments are parts of bigger memorial complexes. Some are park sculptures. Monuments of Kiev incarnate the history of our land, narrate people who affected its destiny or just adorn our city. For not to be lost in numerous monuments of Kiev, here are the most interesting of them.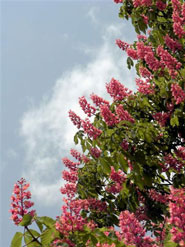 Ukrainian capital is often called "a city of parks", and it's not occasionally. The full surface of greenery in Kiev is more than 50 thousands hectares. Today, Kiev has more than 70 parks. They represent "green lungs" of the city, together with forests around . Therefore, the top of one big tree can provide the oxygen for 200 people. Also, trees absorb dust and noise. The approximate concentration of dust in the air near the single tree is 35% less than in open country, and the level of noise is 4-5 time lower.
Parks of Kiev are the best places to relax. Sweethearts, mothers with kids, elderly people pass many time in our parks. Just married arrange photo shoots there. Kiev visitors are welcomed there too.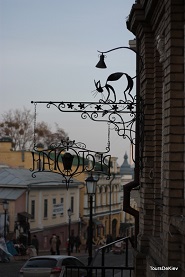 There are more than 2300 streets and places in Kiev. We don't offer to visit them all, but there are some streets you cannot miss. You've probably heard about Maidan, or Independance Square - the incarnation of freedom, or Saint Andrew Descent reflecting the flavor of old Kiev.
Every piece of Kiev's ground presents a history of the bygone years and today's events. Streets and places of the city remember joyful and sad, or even tragic moments. They give evidence of different époques and adventures, about people's life in the past and present days.