Information about Kiev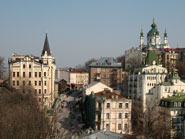 Kiev is a city of historical and modern sights. Areas and locations of Kiev represent our past and present day. Buildings of Kiev form the unique image of Kiev. Numerous monasteries and churches decorate the city with shinning light reflected in their domes. Monuments of Kiev become its visiting cards. Due to a great number of gardens and parks a visage of Kiev is inimitable. Walking through the streets of Kiev you learn more about its life.
Welcome to see all of the most beautiful sights of Kiev!
Personalities of Kiev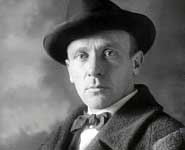 Many famous people were born in Kiev. Many personalities worked for the glory of Kiev. Politicians, sportsmen, scientists, artists, writers - among Kiev citizens are people famous in all spheres of life.
Michail Bulgakov, Golda Meir, Valerii Lobanovskii and many other glorious names are connected with Kiev city.
Facts and legends about Kiev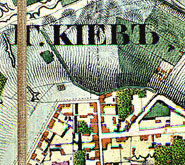 Numerous amazing facts and legends are connected with Kiev.
And it's not all about the past. Events and stories of Kievs present day are of great interest for our visitors too.
Here you may find different official information and legends of Kiev.
Also, a special attention is payed to Kiev city maps of all the periods.
Serious and funny, historical and actual - it's all about Kiev!
Festivals of Kiev

Kiev is the city of festivals. Citizens like to make merry in the capital and its surroundings and always welcome visitors to join them.
Festivals are often held on the open air. They offer possibility to relax and to learn more about traditions and culture of our people.
Here are the most popular festivals and holidays of Kiev we'd recommend to visit.
Food in Kiev
The main reason of travelling is getting new impressions, including tasting new food. That is why tourists in Ukraine always try our delicious traditional cuisine. In Kiev, you may taste a great variety of food and beverages. Some culinary brands of Kiev and Ukraine are famous even abroad.
Here we tried to offer you some useful information about our cuisine and beverages.
Transport of Kiev
Being a megacity, Kiev has a well developped transport system. Often citizens don't even notice some interesting features of our transport, but they may be remarcable for our visitors.
For example, such kind of transport as funicular is not typical for many of cities. Guests of smaller towns or villages discover metro for the first time. In addition, Kiev offers tramway tours, boat and even rapid boat trips.
Historical maps and plans of Kiev in different periods provide insight into the development of the city, remind old placenames. Today's city map will help tourists not to be lost in Kiev.