Kiev tasting tours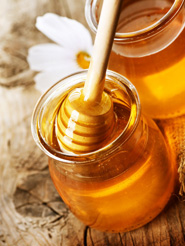 Special offer: here is a tour to beeyard in Kiev, with honey tasting.
There is a small apiary on the outskirts of Kiev city. This is where Kiev visitors are welcome to discover the art of Ukrainian beekeeping.
On our way to the beeyard, you will learn about honeybees and their lifecycle, about honey and other beekeeping products. In the apiary, you will look into one of the hives (under supervision of beeyard owner, protection mask is given) to see the queen bee and the bee-family in their natural surroundings. You will discover how nectar turns into honey.
After the excursion, apiary owners will ask you to have lunch and offer you delicious homemade dishes of traditional Ukrainian cuisine. You will learn more about traditions of the Ukrainian people and their today's life.
After the meal, there is a teatime. You will taste different kinds of flavored, organic and clean honey. It is for sale and prices are good.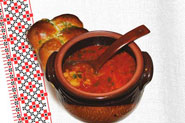 There ara many good restaurants in Kiev, but only few of them offer traditional Ukrainian food tasting. We invite you for tasting the best dishes of a various Ukrainian cuisine and learn more about our traditions. It's not only tasting - a real feast is for you!
One of the best breweries invites groups of Kiev visitors for beer tasting tour. It produces about 473 million liters of a beer per year and has international standard certificates.
There you will learn more about the history and production of beer, taste different kinds of beer and enjoy your heady tour. Cheers!