Tour to Mezhygirya: private residence of Ukrainian ex-president Viktor Yanukovych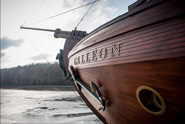 Welcome to Mezhygirya: the former private residence of ex-President of Ukraine Viktor Yanukovych, located in the village of Novi Petrivtsi, near Kiev (about 30 km from city center).
Huge territory of the former residence is now open for visitors. It is full of amazing landmarks, which are not always full of taste, but tremendously expensive.
Major landmarks of the residence are:
"Honka" Club House - mansion of Yanukovich
Fitness center
Private SPA
Mini-zoo
"Galleon" barge - palace on the water
Guest house
Golf course
Lakes, walkways, sculptures and garden houses
It is not so easy to get to Mezhygirya without having a private transport. Also, it is impossible to see everything located there in one day. As Mezhygirya guide-books don't exist yet, you will probably be lost on a huge territory of the former residence.
Our English-speaking guide is ready to help you. Just follow your guide and find out a lot of information about Mezhygirya ex-residence and its landmarks.
Duration of tour: 3-4 hours, including the way time from Kiev to Mezhygirya
Note. Visiting of major interiors is not allowed yet. For getting inside "Honka" Club House or Private SPA buildings, extra time and payment should be scheduled.
---
---
Mezhygirya tour: photo album
Sunday, May 18, 2014, we had a walking tour on the territory of former Presidents' residence. Despite the rainy weather, it was amazing, full of impressions.
Tourists on the background of Honka Club House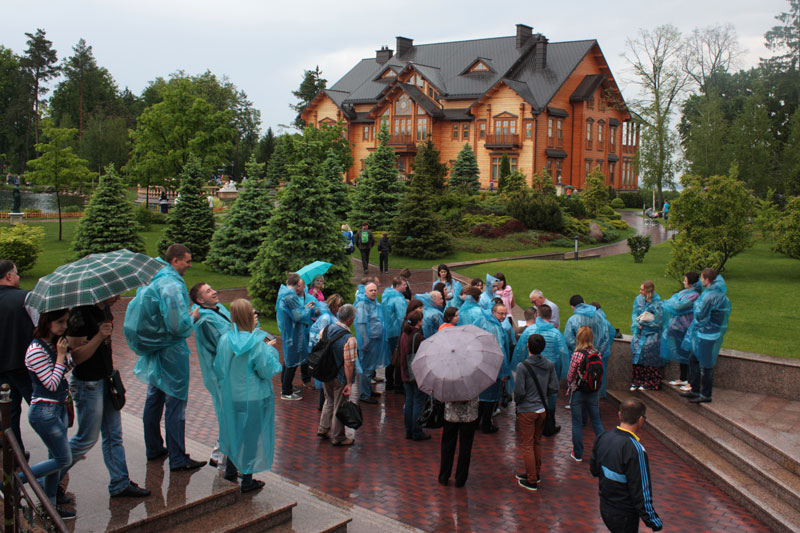 Honka is buried in flowers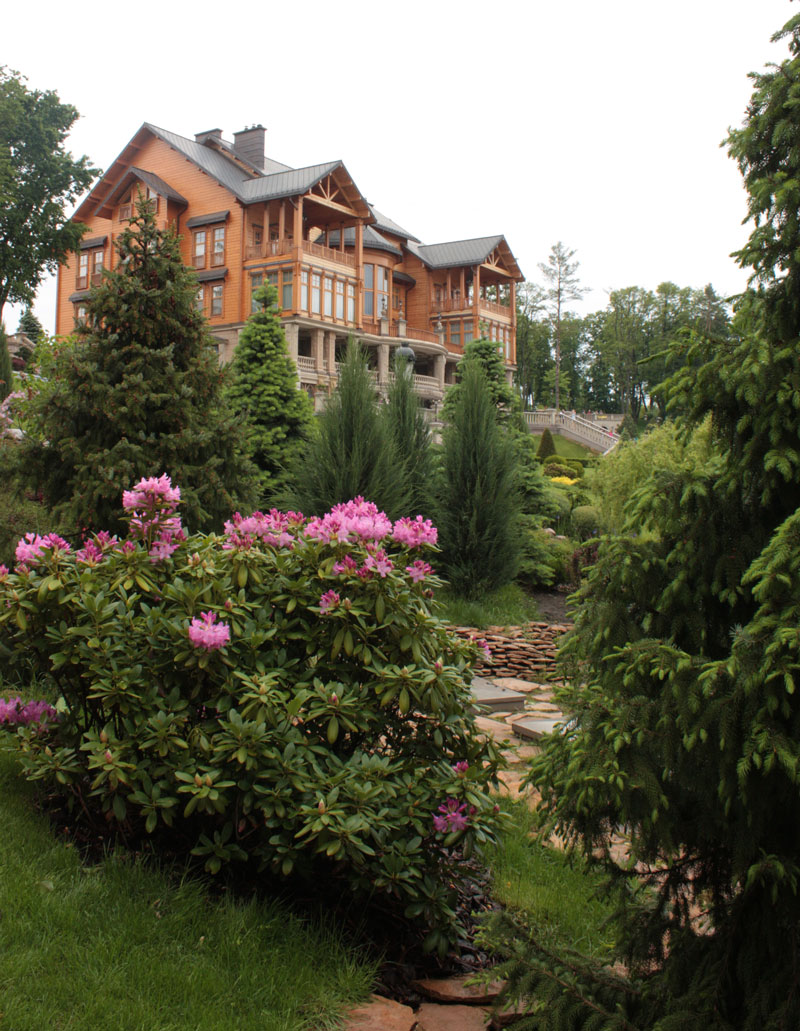 Looks like Versailles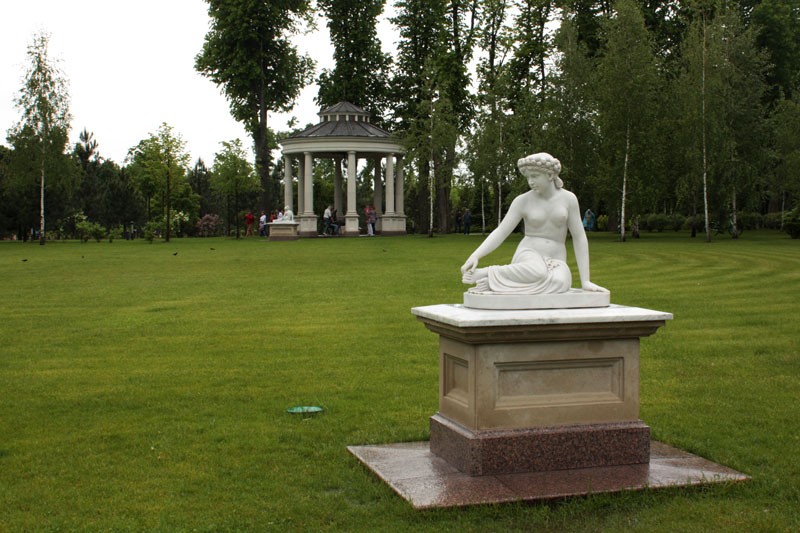 Architectural mix of styles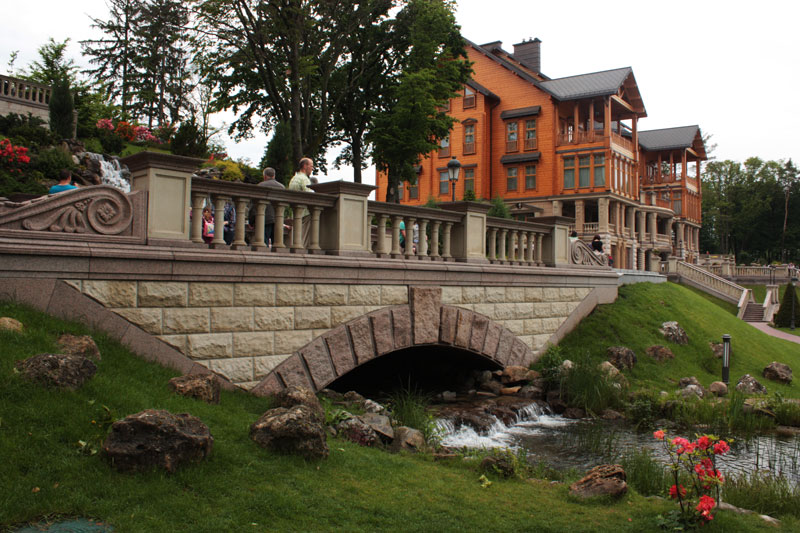 If you have any questions about this tour,
or you would like to order this tour,
please contact us by cell: +38 (067) 944-81-26
or e-mail Guide@toursdekiev.com.ua
---