Kiev Pechersk Lavra guided visit
One of the most popular sites highly recommended for visits in Kiev is Pechersk Lavra. Churches and relics for believers, ancient monuments for history fans, magnificent combination of architecture, nature and landscape for beauty enthusiasts – everyone will find something to his taste there.
An overlook of Kiev Pechersk Lavra during your general Kiev tour is probably not enough to discover all the magic of this place. So, if you have some more free time – don't miss the opportunity to visit Kiev Pechersk Lavra with your private English-speaking guide. Please find what sights of Lavra are suggested for your visit.
Upper Lavra, or museum area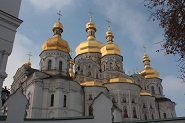 During this tour, enjoy your visit to the Sanctuary. There are: Trinity Church, The Great Lavra Bell tower, Holy Assumption Cathedral and many other sights. Discover the history of Kiev Pechersk Lavra in facts and legends.
Museums and expositions
There are at least 20 museums, exhibitions and galleries on Kiev Pechersk Lavra's territory. We'd recommend National Historical Treasures Museum (where Scythian gold is exposed), Microminiatures exposition, National Ukrainian Decorative Art Museum visiting.
Panoramas

Wonderful views of Upper and Lower Lavra, Dnieper River and Kiev City could be observed from this area.
Souvenirs
A great variety of souvenirs can be purchased in Kiev Pechersk Lavra, including traditional handmade embroidery, icons, decorative plates and so on.
Lower Lavra, or monastery area
After National Sanctuary area visiting, you are welcome to see an active Kiev Pechersk monastery. There are plenty of sights: monument to monastery founders, Exaltation of The Holy Cross church, Kovnir bell tower, fortress remaining, icon shops etc. But the most important places to visit are caves (catacombs) complexes.
Caves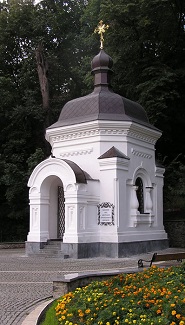 There are two complexes of catacombs: so-called Near-by and the Far-off caves. This is where holy imperishable relics of Pechersk monks repose. Many people of all countries and believes come to see this God's miracle (or scientific enigma) by their own eyes. Myrrh-Exuding heads, underground churches and secluded monks cells may are to see as well.
Holy sources
When Kiev Pechersk Lavra visit comes to the end, there is an opportunity to drink fresh water from holy sources. The water is very clean and delicious. Near sources, beautiful rosary and Life-Giving Spring church are located.
There are so many words said and written about Kiev Pechersk Lavra. But these words are never enough to describe the sense of peace, grace and inner well-being you get after this holy place visiting.
Duration: from 2,5 hours + time for museums visiting
We'd recommend to take comfortable shoes, kerchief and long skirts for ladies (for caves and churches visiting), plastic bottle for holy water.
Kiev Pechersk Lavra, monastery of caves
Trinity Church is located above the main entrance to the site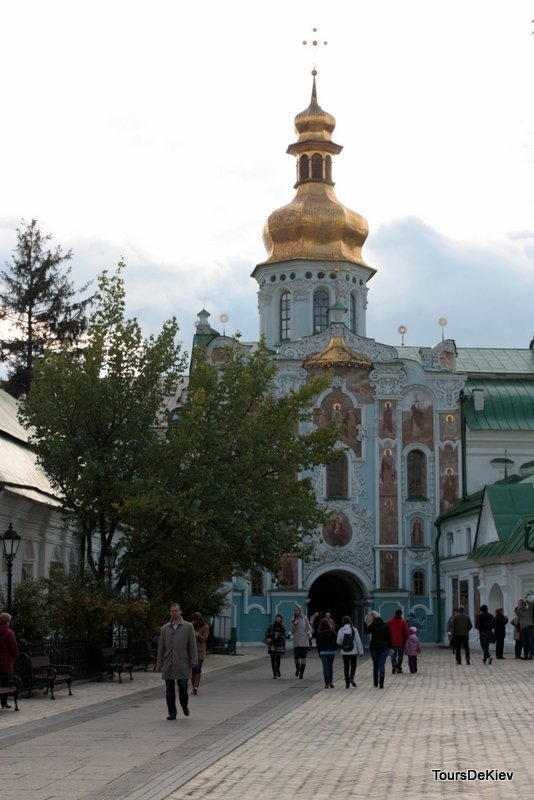 A new bell is installed near the Great Lavra Belltower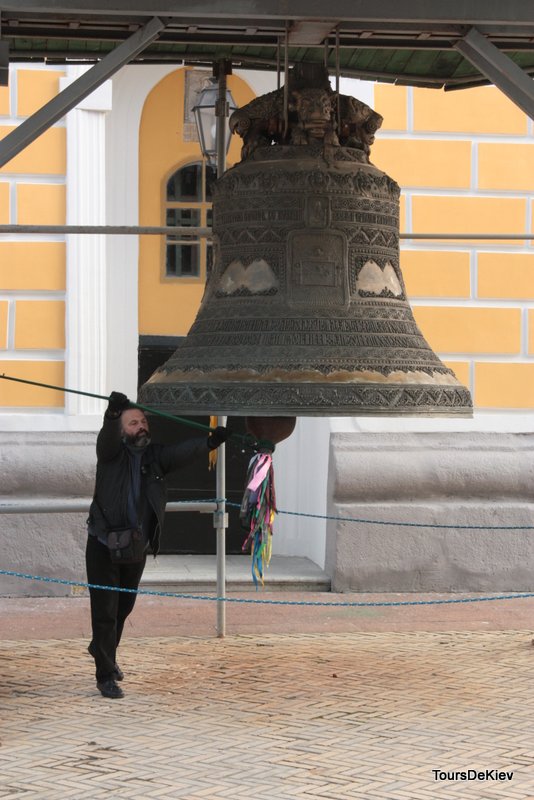 Being 96, 5 m high, it surpasses all the bell towers in Kiev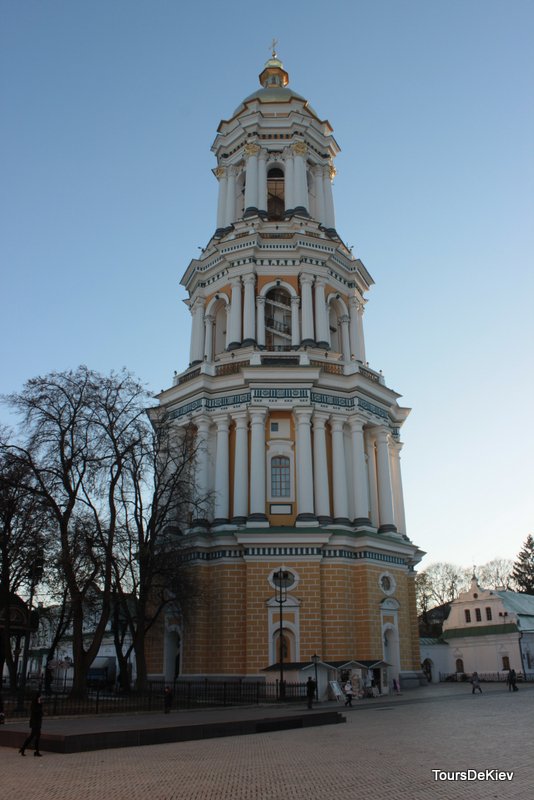 The Church of Sts. Anthony and Theodosius and Holy Assumption Cathedral are neighbours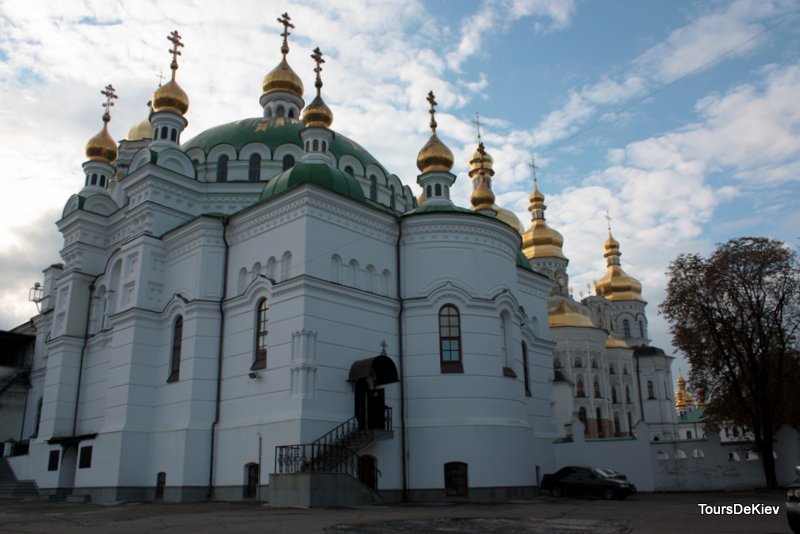 Golden domes of Holy Assumption Cathedral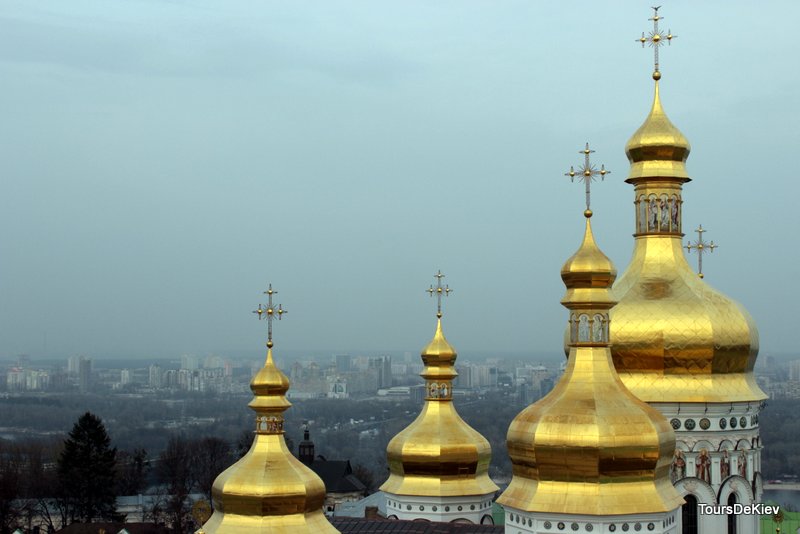 The Gateway Church of All Saints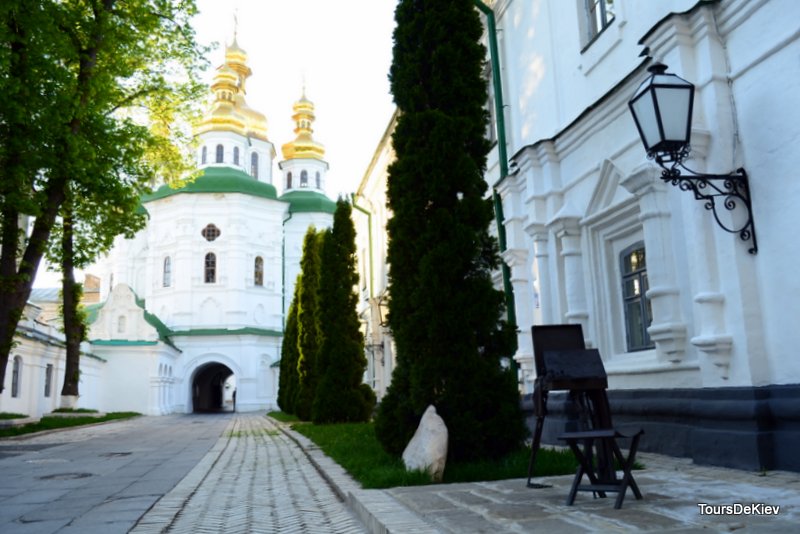 View on Holy Assumption Cathedral from former Lavra Printing Shop building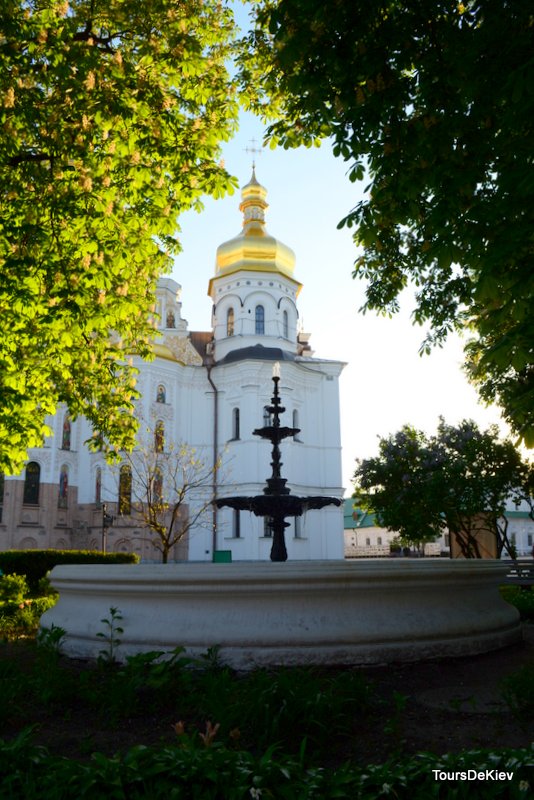 This place offers a perfect view on the Lower Lavra, where originally the monastery was founded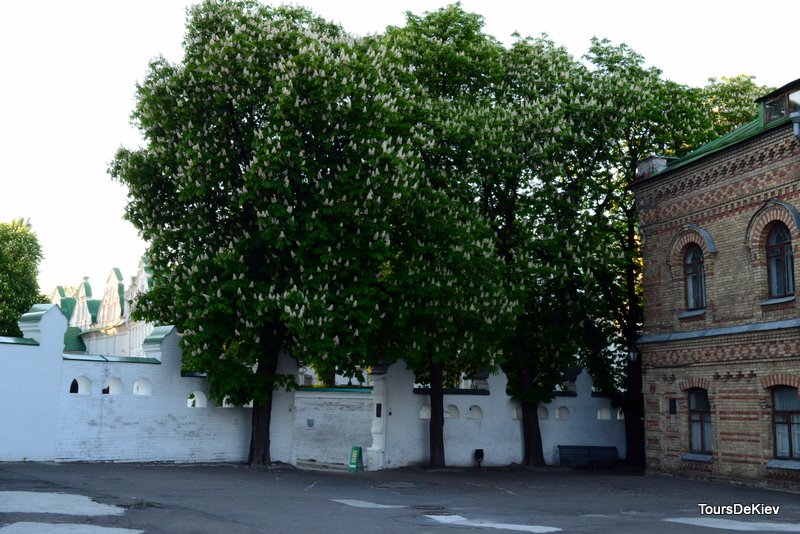 After the service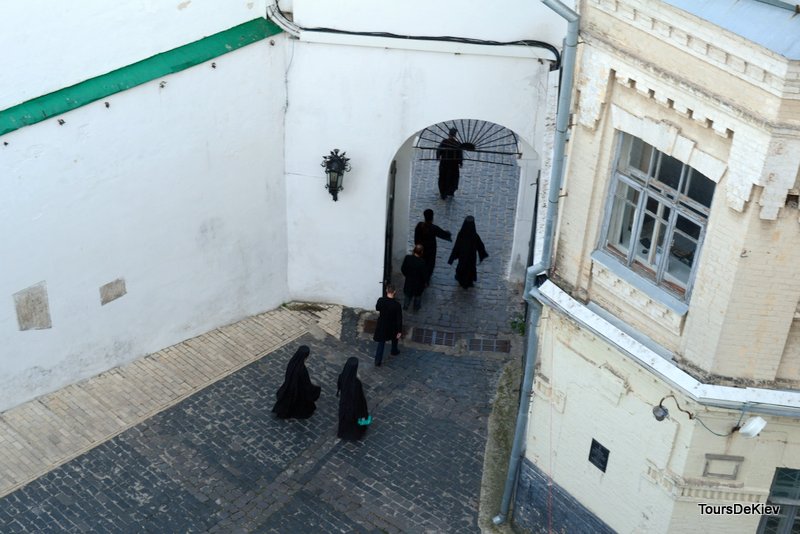 The ravine divides the monastery on two principal parts of : the Near-by and the Far-off Caves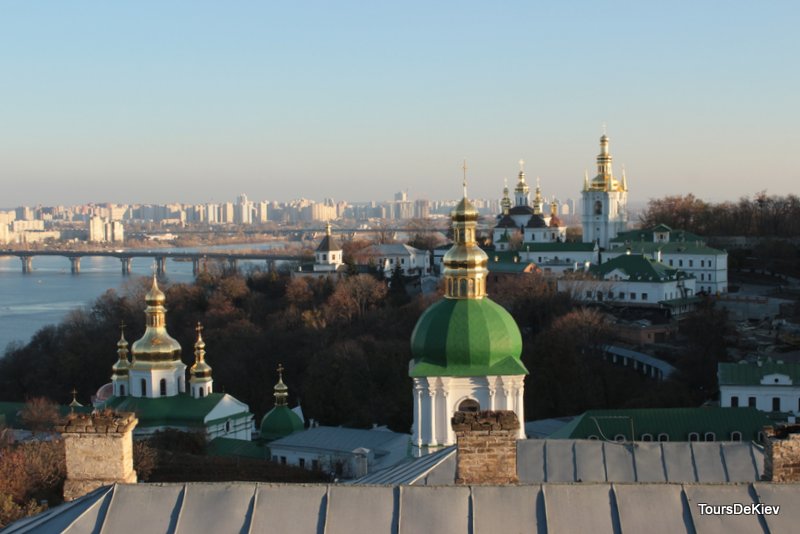 The Church of the Exaltation of the Cross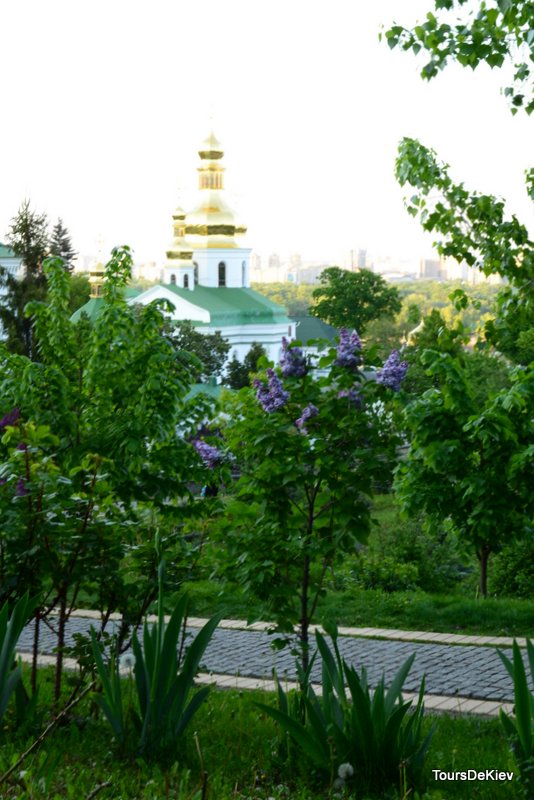 Far-off caves territory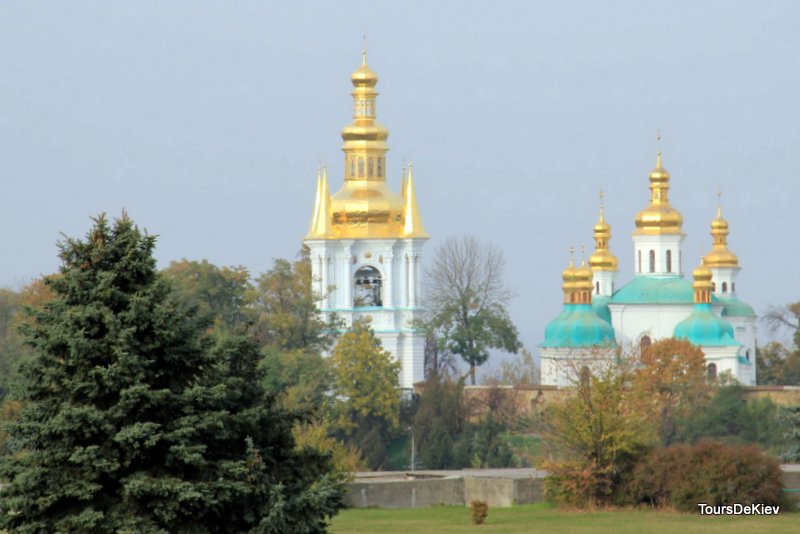 So-called Kovnir Bell tower, named after its architect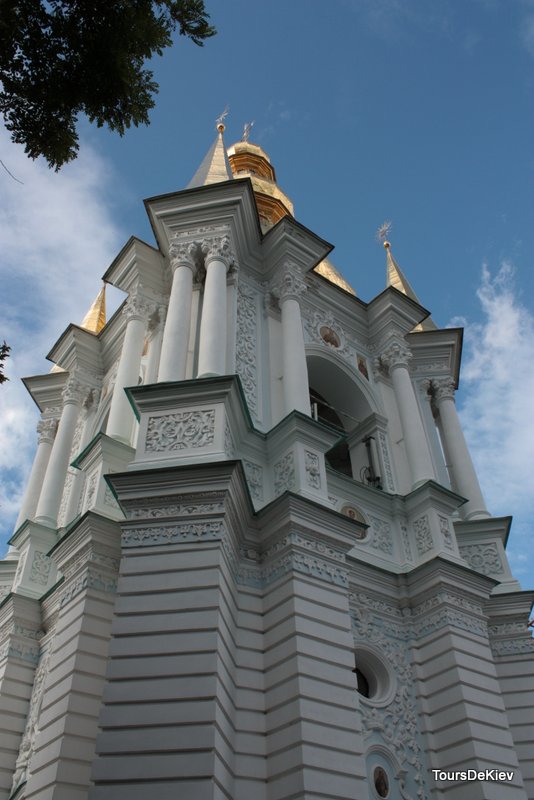 Monument to Saints Cyril and Methodius, two Byzantine Christian theologians and missionaries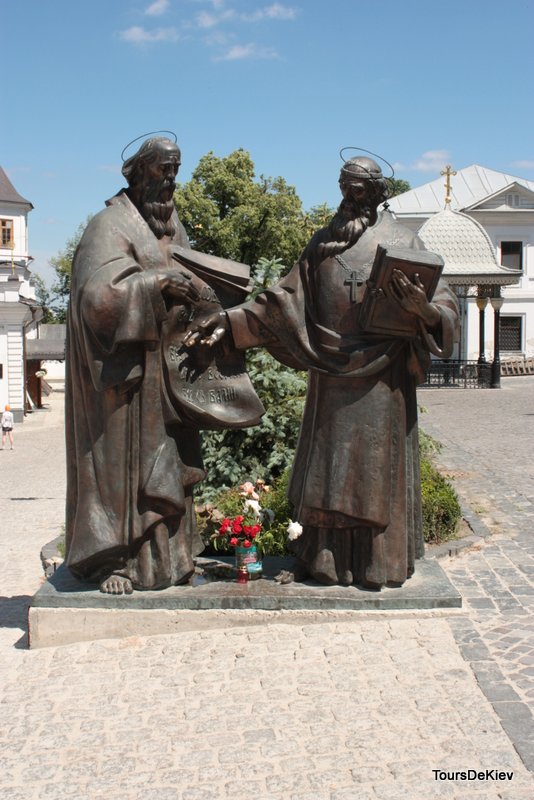 Lavra in lilac blossom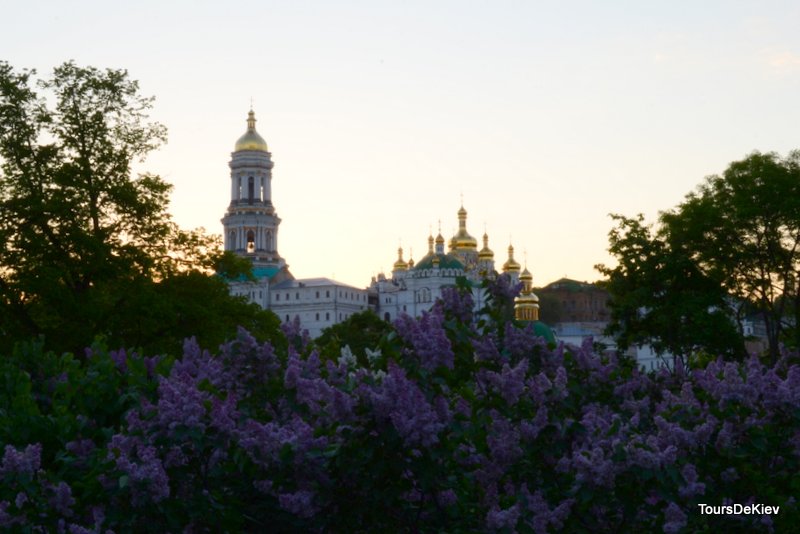 Beautiful architecture, golden domes, green trees, Dnieper River - everything looks like a fairy tale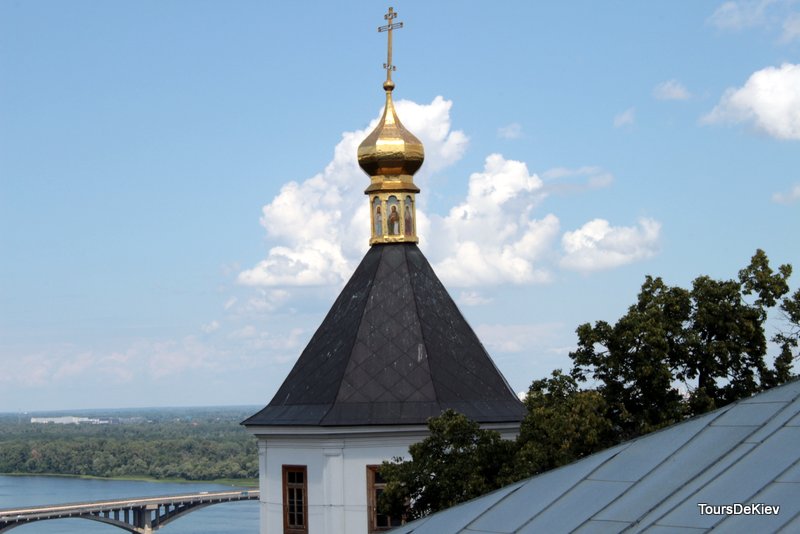 If you have any questions about this tour,
or you would like to order this tour,
please contact us by cell: +38 (067) 944-81-26
or e-mail Guide@toursdekiev.com.ua
---