Beer tasting excursion in Kiev, Ukraine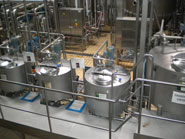 A brilliant idea for team building: one of the best breweries in Kiev (Kyiv), Ukraine, invites you to the excursion.
There you will learn the history of the ancient drink, see how old traditions of beer production are combined with new technologies, and, of course, discover different tastes of this fabulous golden beverage!
During beer tasting tour you will:
see all beer production stages: preparation of malt and wort, fermentation, bottling, quality control;
learn about beer quality standards;
experience a role of professional beer taster while tasting different beers;
dispel popular myths about beer;
try cider and kvass (mildly alcoholic drink made from fermented rye bread or yeast) as well;
take pictures on the background of modern equipment from Belgium, Germany and Switzerland.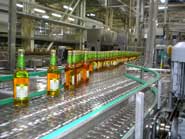 So, if you highly appreciate your colleagues and like freshly brewed beer – we are glad to invite you to this tour.
Please note that beer tasting tour is available only for adults.
Amazing facts one should know about beer
Beer is the 3rd popular drink in the world, after water and tea, and the most popular alcoholic drink.
Beer used to be drunk in Sumeria, by people of one of the earliest civilizations.
In ancient Egypt, both kings and slaves drunk beer, and the latter used to receive it with other alimentary products while construction of pyramids.
One of the scientific works of Hippocrates was related to beer.
In Russian Empire beer served as a medicine against the scorbutus.
In some countries, beer ice cream is produced.
If you have any questions about this tour,
or you would like to order this tour,
please contact us by cell: +38 (067) 944-81-26
or e-mail Guide@toursdekiev.com.ua
---