St. Andrew's Descent Tour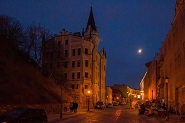 St. Andrew's Descent, a legendary landmark of Kyiv, is filled with history. It combines old buildings, the beauty of nature and a local charm. Also known as "Kyiv's Montmartre", crammed with souvenir shops, art galleries and cafes, it is considered one of the favorite touristic places.
St. Andrew's Descent (or Andriivsky Uzviz in Ukrainian) is dominated by a beautiful St. Andrew's Church, a masterpiece of baroque architecture. Colorful Podil, a historical area of Kyiv, nestles at its feet. A lot of other landmarks, such as Richard the Lionheart Castle, Bulgakov Museum or Kavaleridze Gallery can be found there.
During St. Andrew's Descent walking tour, don't miss the opportunity to see:
an annalistic hill where an Old Fortress was overlooking the city many centuries ago;
Castle of Richard Coeur-de-Lion, an exquisite former rent-house wrapped with mysterious tales;
architectural zests of Kyiv of ÕIÕ-ÕÕ centuries;
a brand new building of theater that recently caused plenty of argues and discussions.
During this guided tour, your English-speaking guide will tel you about:
numerous famous people whose life was connected with St. Andrew's Descent;
different legends, proverbs and funny stories about this street;
various museums and galleries of the Descent
Kyivites believe that St. Andrew's Descent is a soul of the city. Welcome to this walking tour and get an unforgettable experience!
Duration: 1 hour (+1 hour of Old City tour or Podil tour can be added)
Type: walking tour, guided visit
Photos of St. Andrew's Descent tour
St. Andrew's Church visit is a part of the excursion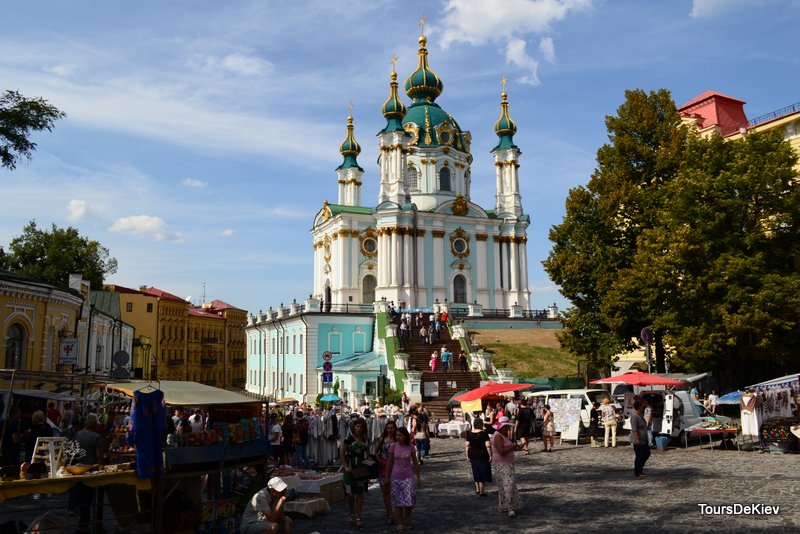 Observation points near the church offers panoramic views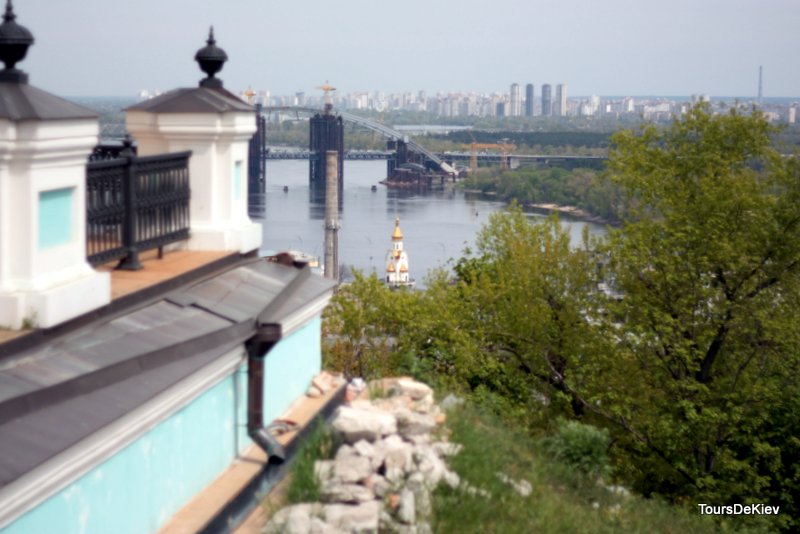 St. Andrew's Descent and Richard the Lionheart Castle shake hands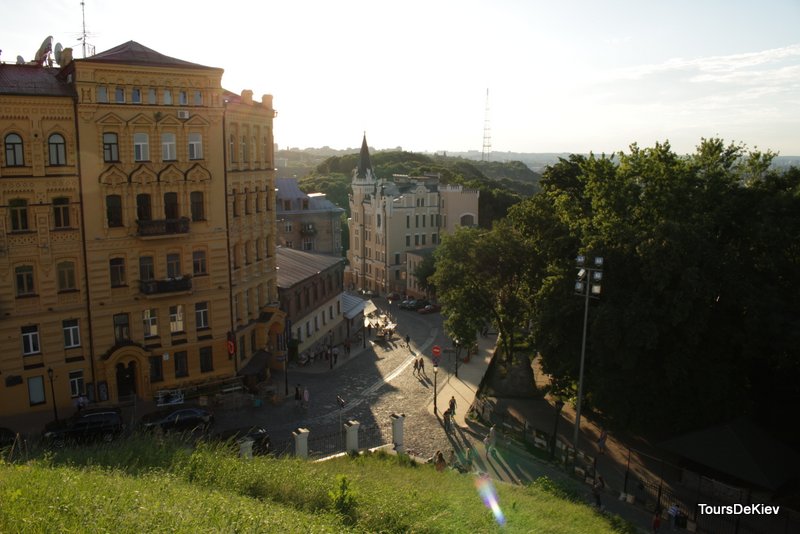 Street vendors offer paintings and hand-made souvenirs to every liking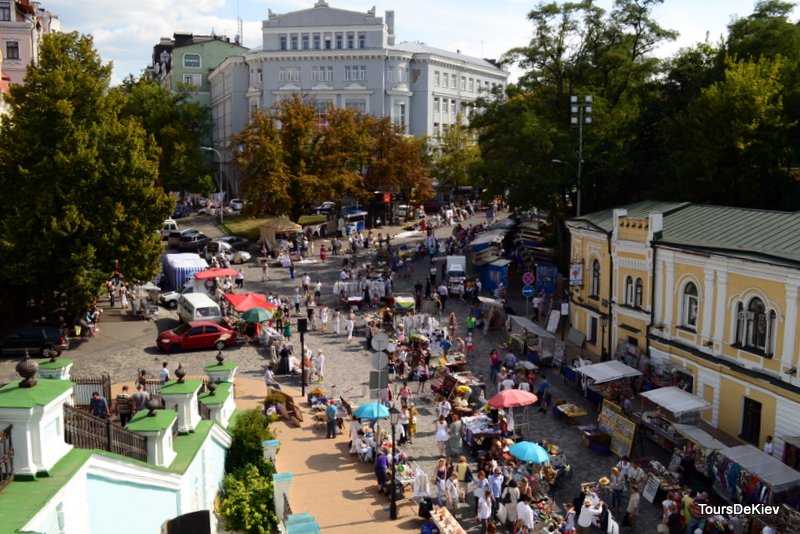 This gallery is dedicated to Ivan Kavaleridze, a well-known Ukrainian sculpturer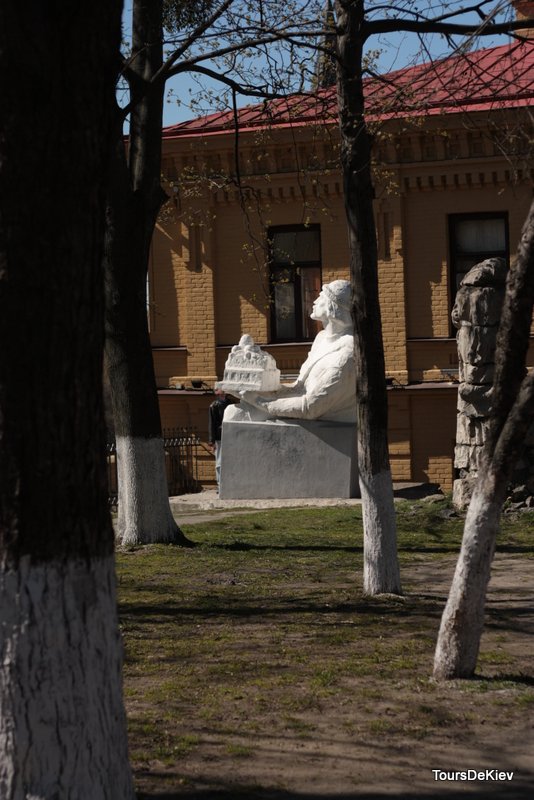 A view from one of the nearby hills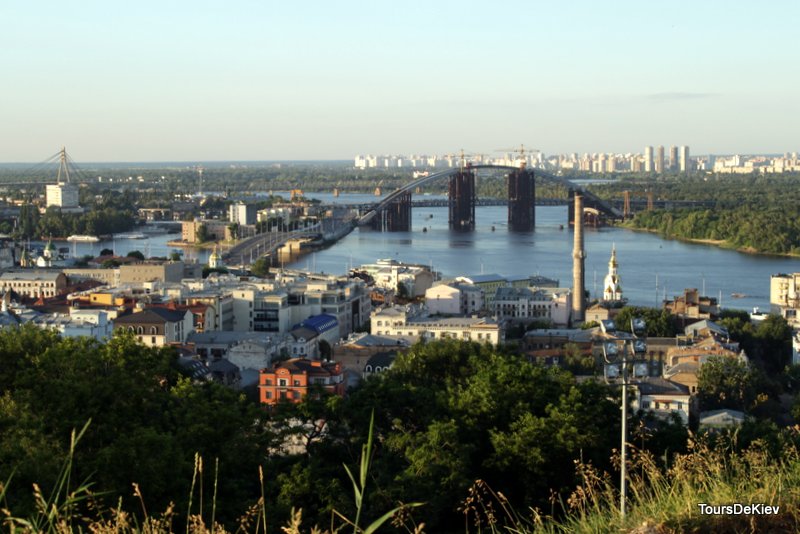 St. Andrew's Descent has a lot of hospitable restaurants and cafes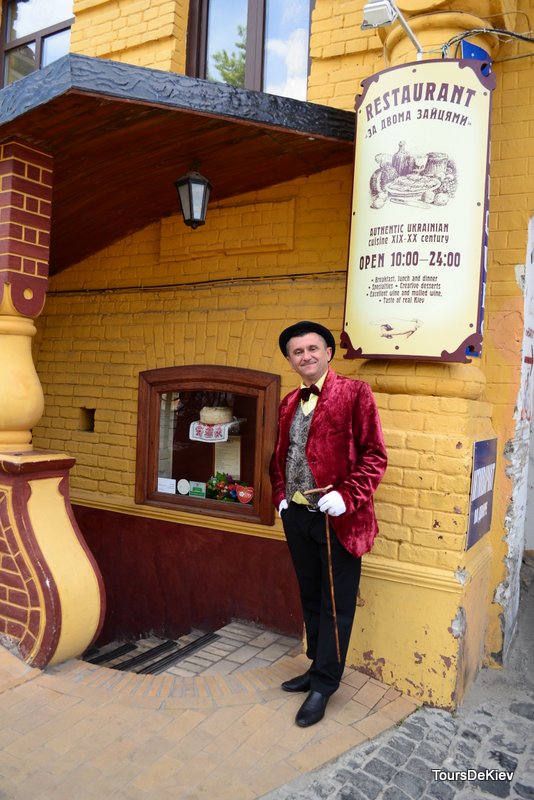 A street of cats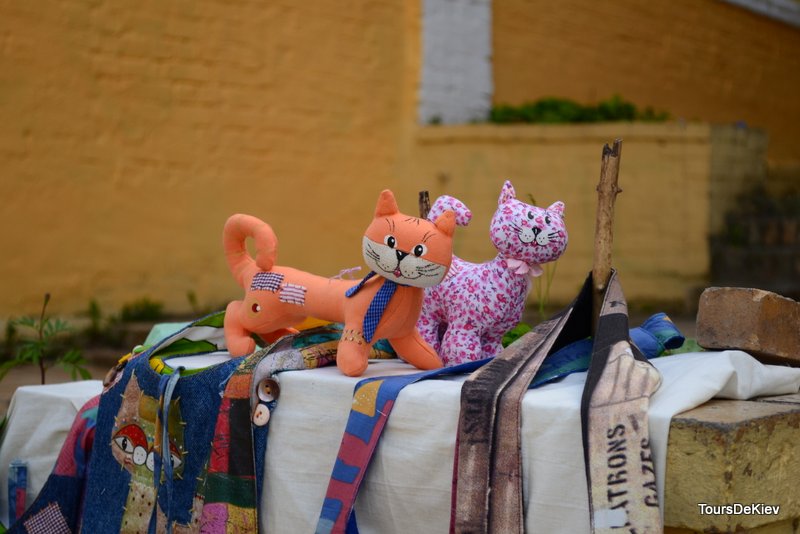 Cats are symbols of The Descent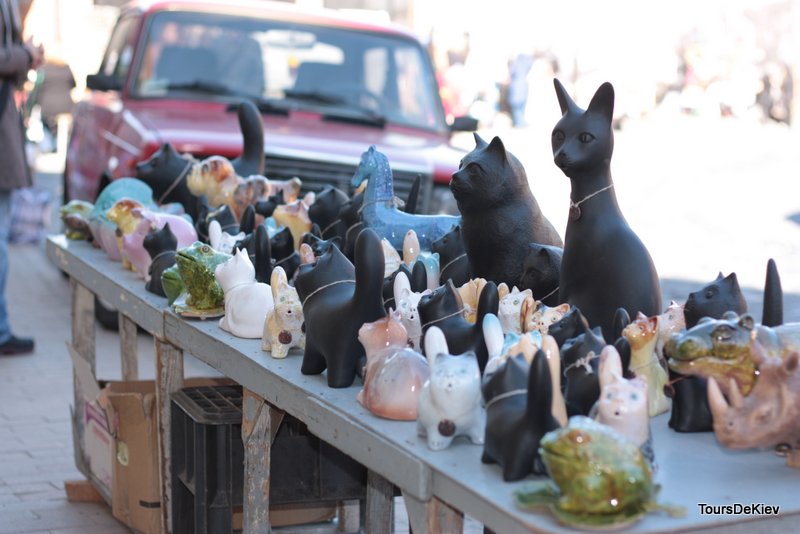 This steps lead to Florivska Hill, a mysterious site with old abandoned cemetery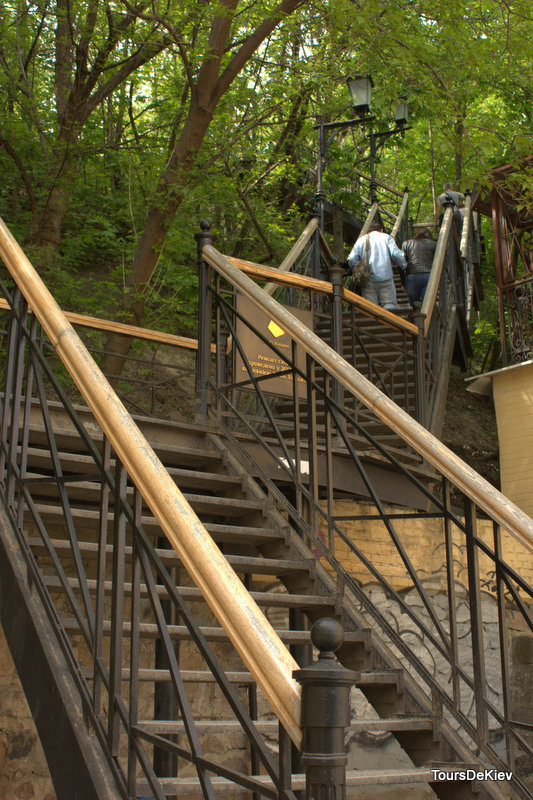 Live music and vintage curiosities make an integral part of the street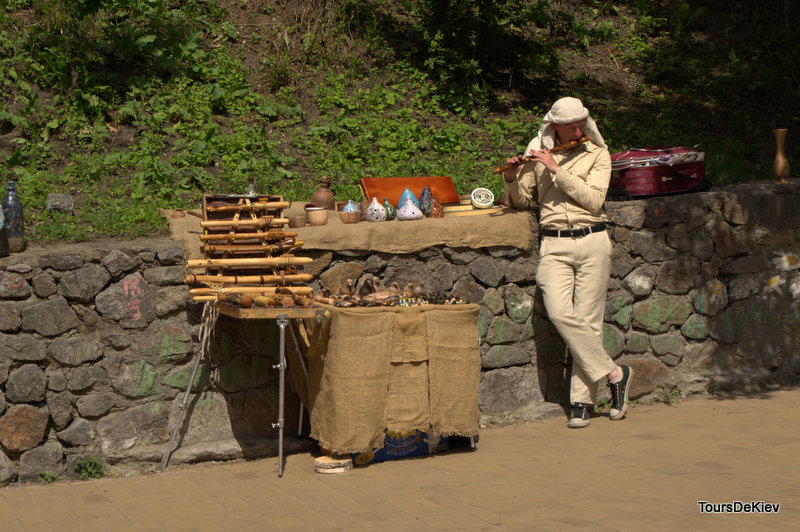 If you have any questions about this tour,
or you would like to order this tour,
please contact us by cell: +38 (067) 944-81-26
or e-mail Guide@toursdekiev.com.ua
---