Kitaevo guided visit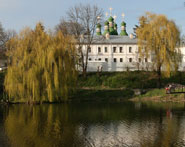 Kitaevo is a picturesque area located in Kiev southeast outskirts. It is famous for its great history and well-known Christian monastery with caves.
First settlements within today's Kiev limits were based in Kitaevo. This is where pre-Christian fortress and a cemetery of the same period were found.
Starting from XVII century, Kitaevo is known as a monastery grounds. One of the most enigmatic persons in the history of Orthodox Christianity – monk Dosifei – lived there isolated in caves.
During Kitaevo guided visit one may see Holy Trinity monastery, destroyed in Soviet times and restored in Independence period. Today it is one of must visit for religious people and those who are fond of nature. Caves where monks lived and died are open for visiting.
Kitaevo is a true paradise on earth, mysteriously survived within megacity limits. There is a deep forest, hills and lakes, churches and caves. Everything is filled with history and faith there.
There is an opportunity to unite Kitaevo and Feofania visits.
Duration: 3 hours and more
As Kitaevo is located far from city center, we'd advise to go there by private transport. But it is also possible to get there using public transport.
Comfortable shoes, kerchiefs and long skirts (for ladies to get inside churches and caves) are advised.
Kitaevo pictures
Kiaevo is reach on old and new architecture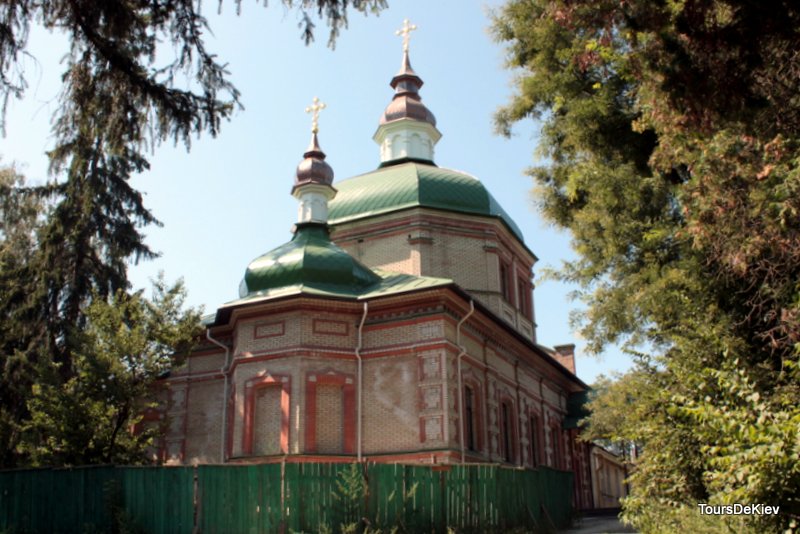 Famous caves of Kitaevo monastery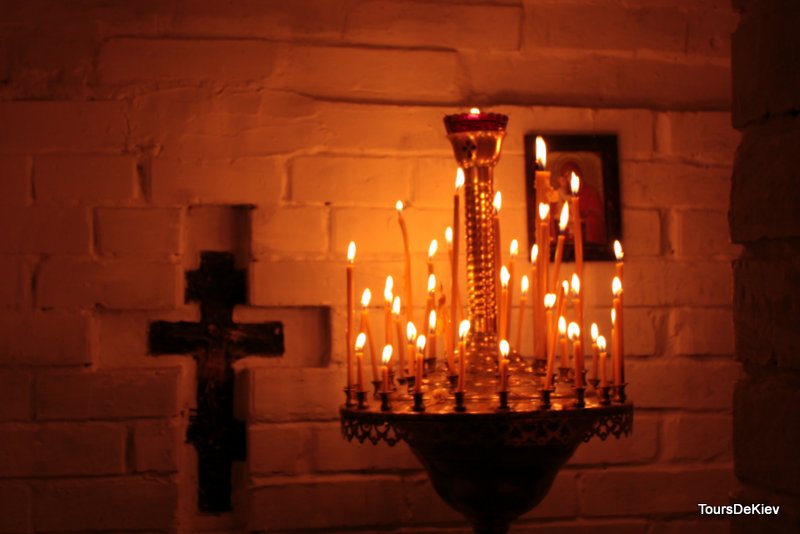 An underground chapel in Kitaevo caves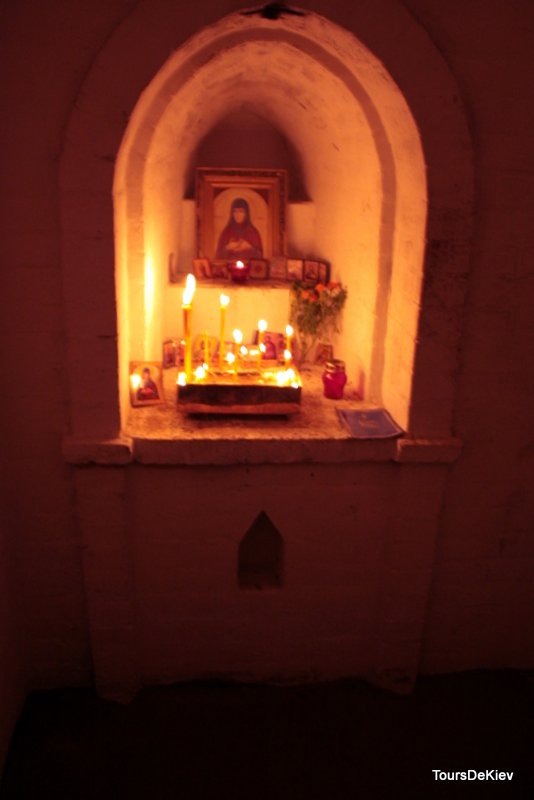 In old times, caves, or cathacombs, were a place for monks to hide from the whole world
Picturesque ponds of Kitaevo
Nice view on Trinity Church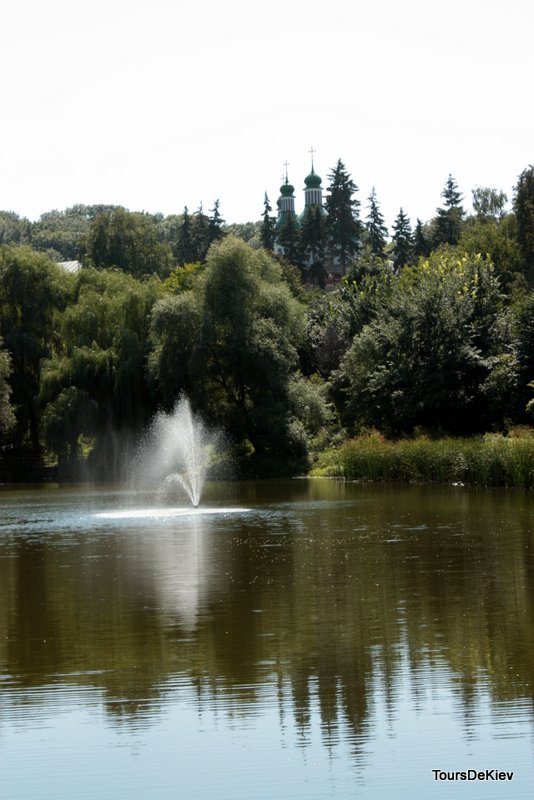 In summer days, one may escape the hot weather in Kitaevo forest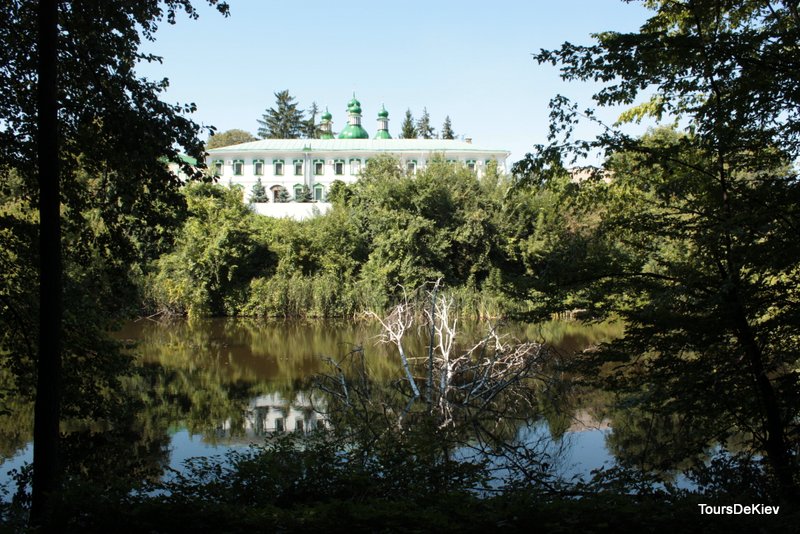 Nice place for walking tours and picnics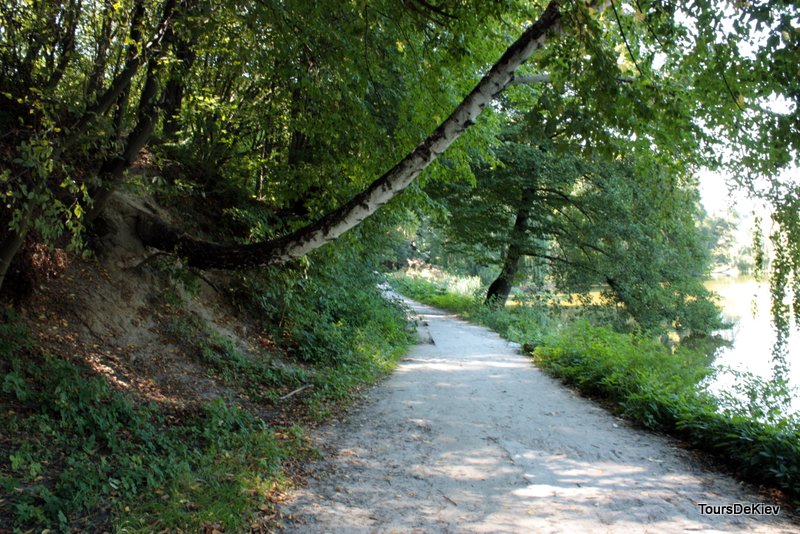 If you have any questions about this tour,
or you would like to order this tour,
please contact us by cell: +38 (067) 944-81-26
or e-mail Guide@toursdekiev.com.ua
---