Kiev city night tour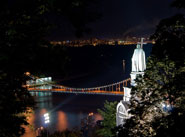 When the night comes, everything changes, especially the look of the city. Walking or driving on the streets and places of Kiev at night, you will see another face of the city, the one you've never seen before.
Kiev is often called "a city of panoramas". At night, you suddenly realize the truth of this expression. When you admire panorama of Kiev at night, the city seems to be all decorated with plenty of colorful lights.
You will see the statue of Prince Vladimir holding a cross in his hand, illumination of bridges and churches, rays of projectors making an accent on the monuments, and so on. Everything is so unusual and charming!
Kreschatik street, Kiev Pechersk Lavra, Motherland monument at night– you'll never forget the night beauty of Kiev City sites.
Duration: 2-3 hours
Kyiv Night tour
St. Sophia Square at night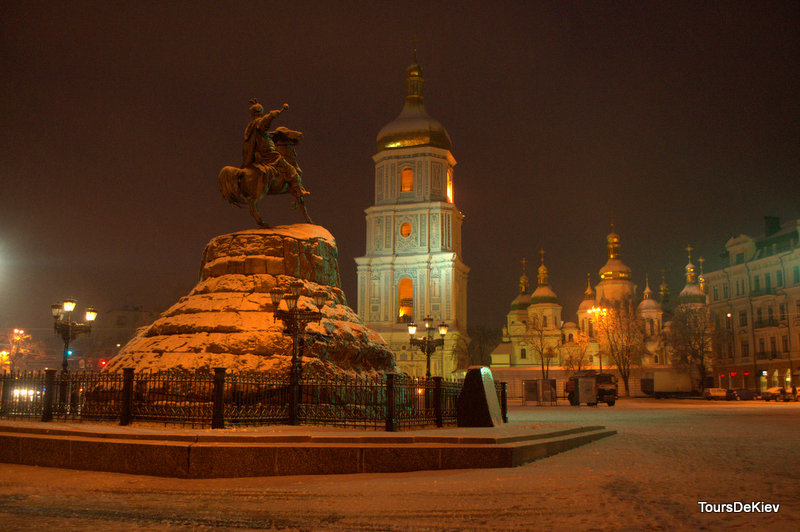 Monument to Princess Olga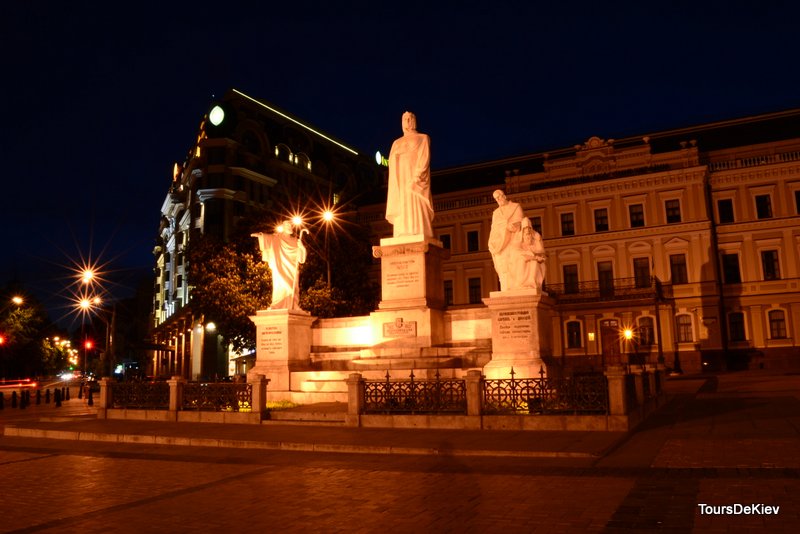 Ministry of Foreign Affairs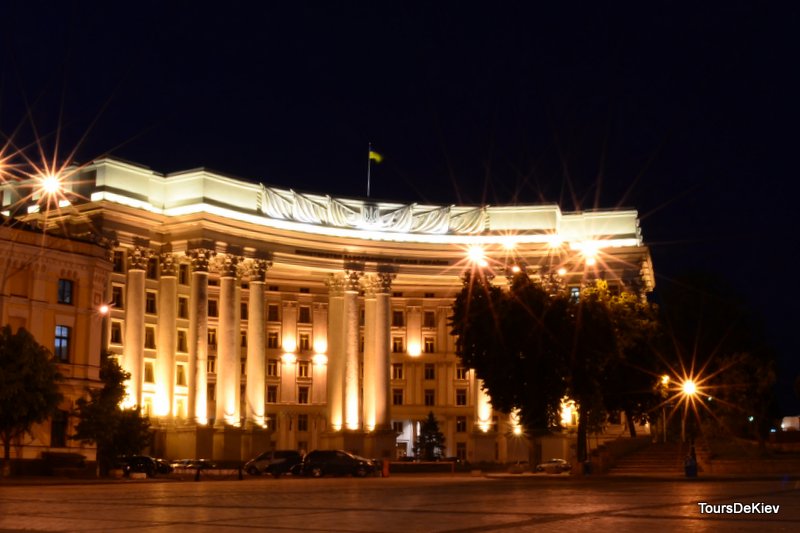 St. Andrew Church is beautiful anytime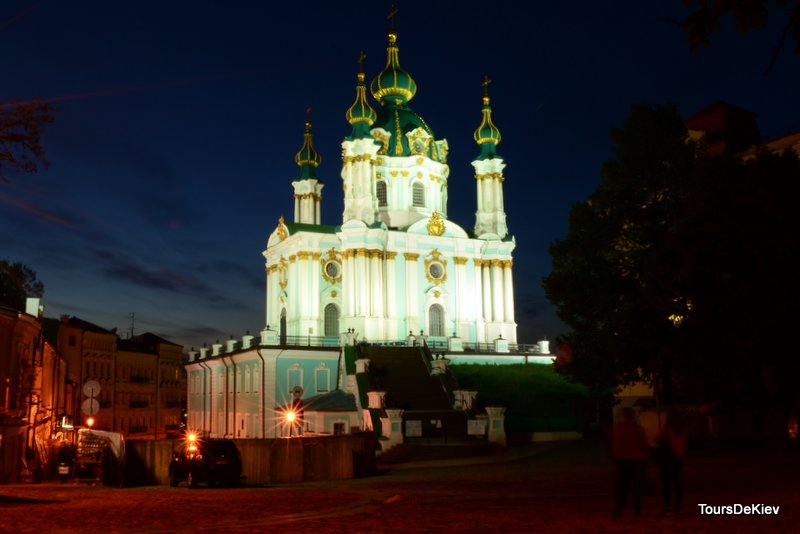 St. Andrew Descent in the late evening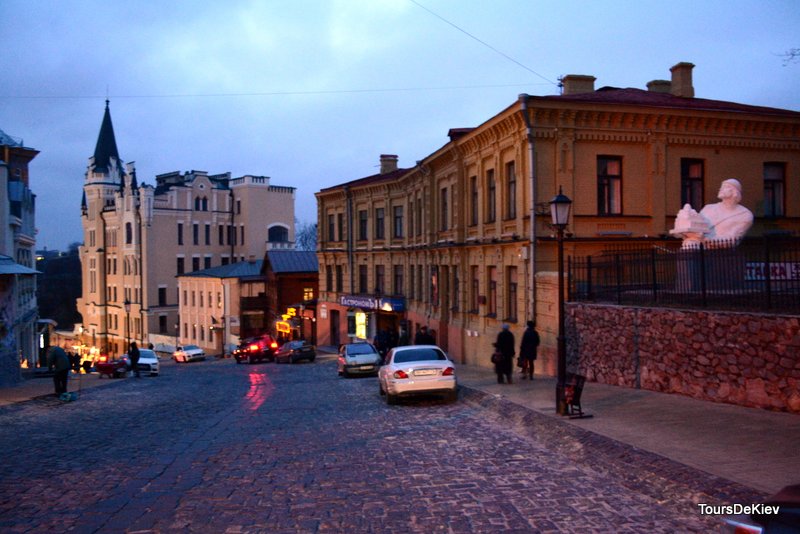 Podil. St. Assumption Church looks fantastically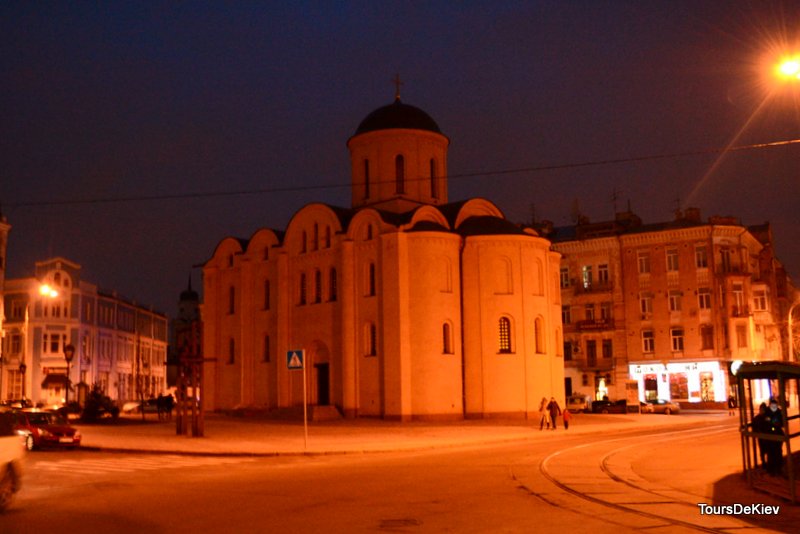 Ukrainian Ministry and nearby street are lighted in a very nice way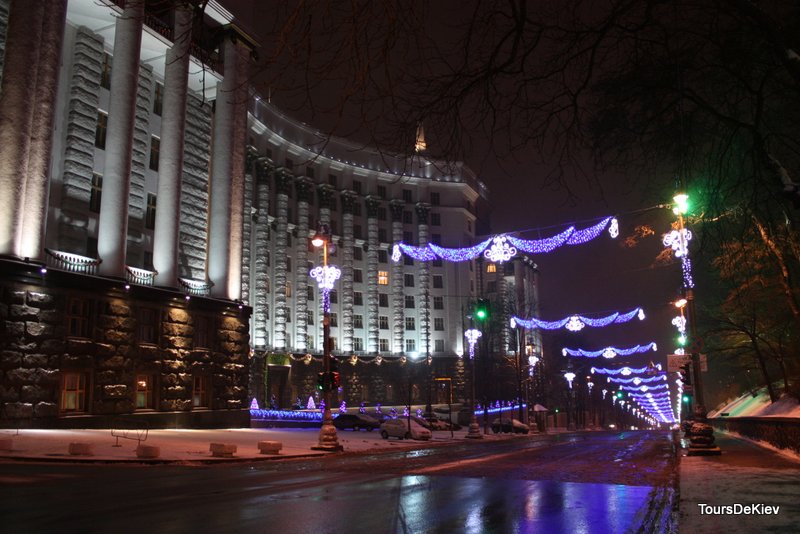 Mariinsky Park alleys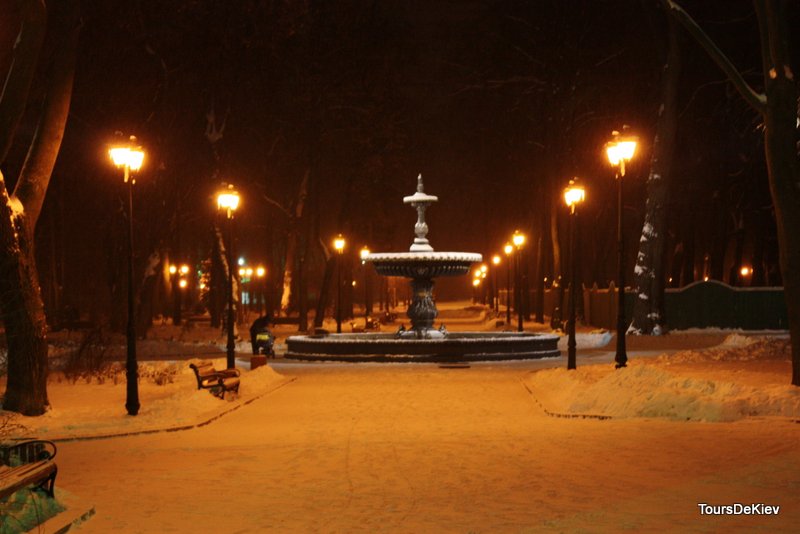 Bridge of Love makes your wishes come true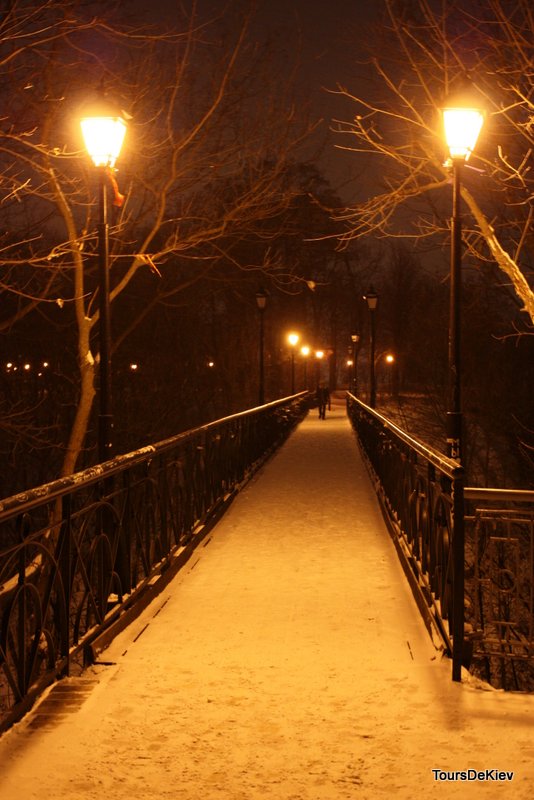 Gorgeous views on the left bank of Dnipro River
Kyiv University at nigth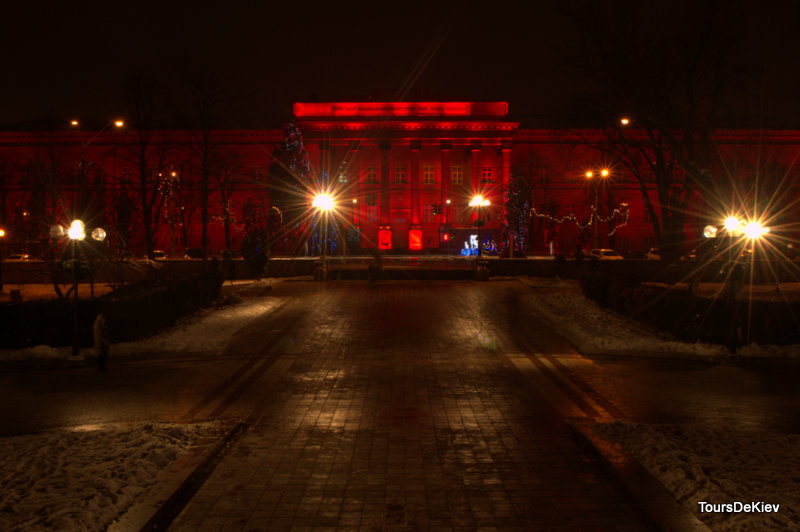 Shining Maidan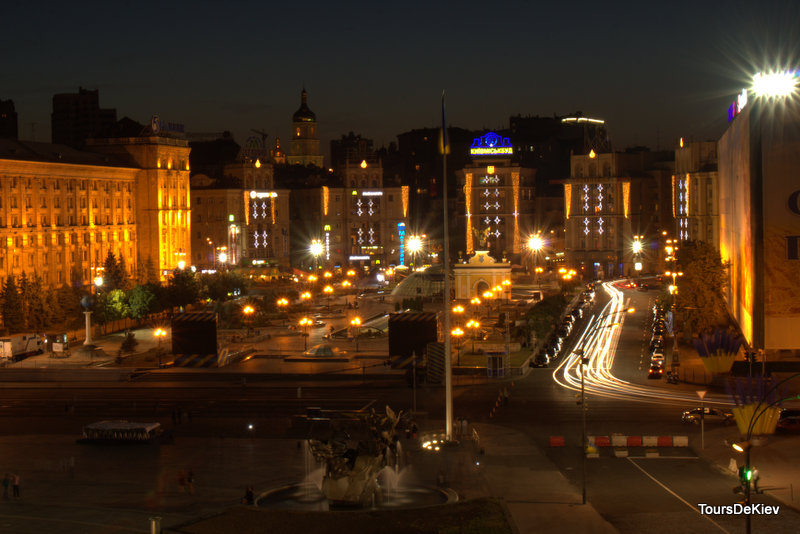 Evening near Kyiv Opera House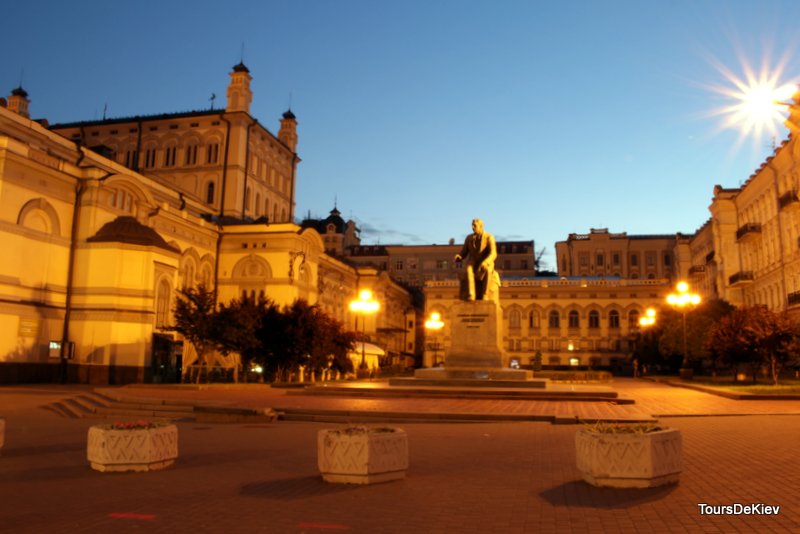 If you have any questions about this tour,
or you would like to order this tour,
please contact us by cell: +38 (067) 944-81-26
or e-mail Guide@toursdekiev.com.ua
---