Mysterious Kiev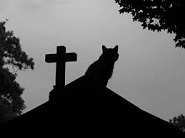 Old Kiev city is full of mysteries and enigmas.
One may be surprised by the fact that deeply religious Kiev, where are so many churches and monasteries, has its dark sides. No wonder, because good and evil are always in fight.
Even having so many sacred places all around, Kiev is also reach in places bringing negative energy. So called Bald Hills, where Black Sabbaths used to be held, sites connected with legends of wizzards and ghosts, haunted houses - such places spoil the reputation of the Eternal City. But they are so amazing and thrilling!
During Mysterious Kiev tour, you will see the most secred places of the city, learn more about not only mysterious legends but also scientific views of some phenomena. Open the secrets of the past and solve riddles of the present day of Kiev, take a new look on the city and see its sites from another perspective.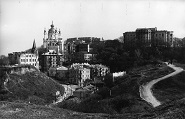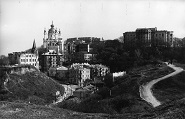 To see:
Ravine of Devil (many Kievans don't even know this old name of a well-known site!)
Old Kiev Hill - a place of Force in ancient times
Saint Andrew descent with its portal in Another Dimension
abandoned cemetry on St. Flor Hill (may it be one of scary Bald Hills?)
Duration: about 2 hours
Please take comfortable shoes.
If you have any questions about this tour,
or you would like to order this tour,
please contact us by cell: +38 (067) 944-81-26
or e-mail Guide@toursdekiev.com.ua
---