Sacred places of Kiev tour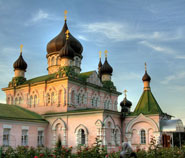 From the period of princes till nowadays, the history of Kiev developed in a mainstream of Orthodox faith. But, in all times, temples of different religions and confessions stayed close to each other. Kiev citizens prayed in Orthodox and Catholic churches, Jewish synagogues, Muslim mosque and keep visiting them now.
Our tour gives possibility to feel particularities of different religions in Kiev, specificity of the decoration of temples, learn about various traditions and customs connected with religion. Numerous holy places of Kiev are to visit during our tour.
You will see: Intercession of the Holy Virgin Orthodox nunnery, Saint Alexander Roman Catholic Church, Brodsky Synagogue, Ar-Rahma (Mercy) Mosque.
For ladies entering religious sites, headscarf is needed to cover hair.
Duration of tour: about 4 hours.
List of sacred places may vary according to our client's preferences. It is to discuss with us when ordering tour.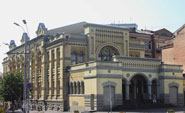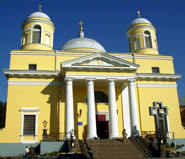 If you have any questions about this tour,
or you would like to order this tour,
please contact us by cell: +38 (067) 944-81-26
or e-mail Guide@toursdekiev.com.ua
---